In the fall of 2014, the Musical Instrument Museum contacted Irwin's Furniture Restoration and asked for Don Irwin to come to the museum to evaluate a very special aged grand piano they just acquired from Europe.This piano was an incredible find for the museum. It was handcrafted by famed French piano maker Jean-Henri Papé in the 1830s. He only handmade twelve of these pianos, and this is the only one known to still exist. The museum states its value is "priceless."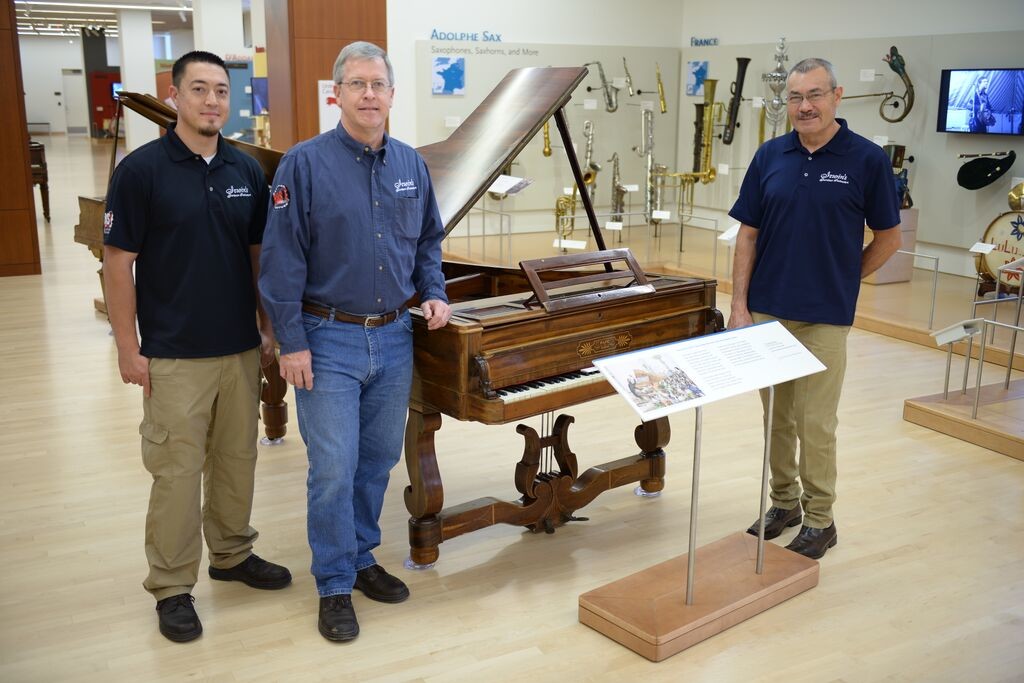 As you can imagine, due to its age, it had many structural and cosmetic concerns that needed to be addressed before it could be set out on display. After extensive consultation between Don Irwin and the museum curator, the museum commissioned Irwin's Furniture Restoration in Phoenix to perform both structural phases of restoration and conservation to this unique antiquity. We took great care in matching correct wood species to all veneer work, hand applied graining techniques, custom color matching wood stains and ensuring all materials, solutions and techniques were consistent with its age and originality.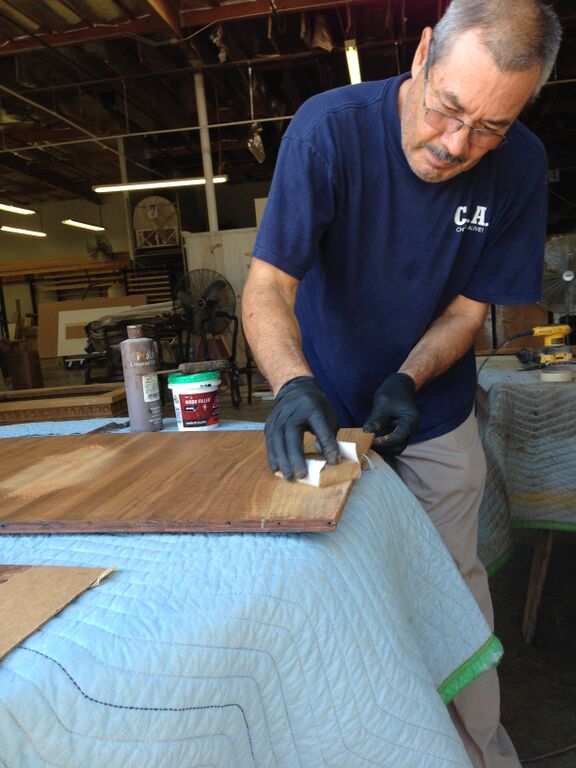 It was an honor for our artisans to take part in the restoration and conservation of such a beautiful and artful item. This project allowed us the opportunity to fully realize our purpose of "restoring memories." The piano is currently on display at the MIM in the French instruments section in their European Gallery. We hope you'll stop by and enjoy it!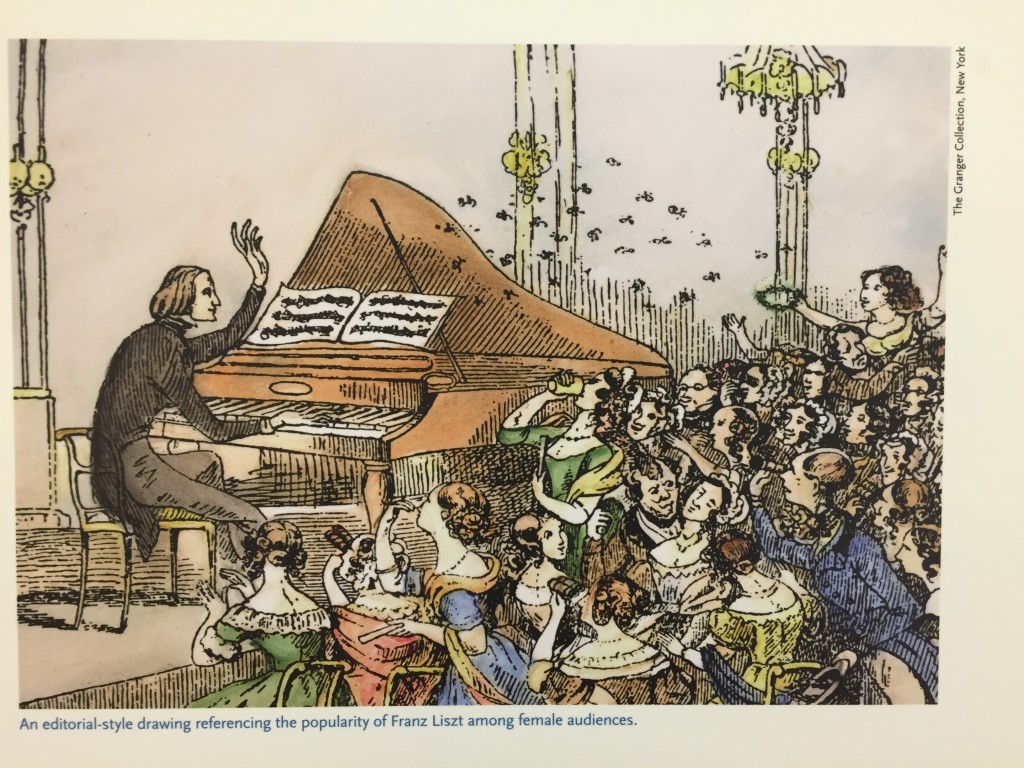 History of the Piano and Jean-Henri Papé's Piano Design:
According to the MIM, Paris was the center of piano design refinement in the late nineteenth century. French piano makers Jean-Henri Papé, Ignaz Pleyel, and Sébastien Érard developed instruments with strong frames and powerful hammer actions. After leaving his position with Pleyel, Papé improved upon piano mechanisms, experimenting with a downward striking hammer action. Érard briefly sought refuge from the French Revolution in London and became a well-reputed maker there before returning to Paris. (Queen Victoria and her husband Albert played duets on the 1854 Érard piano.) The "double escapement" hammer action invented by Érard allowed hammers to hit the string and return to a "half resting" position instead of resting full, allowing players increased speed on the keyboard. This hammer action provided the foundation for many subsequent grand piano actions.