By: Don Irwin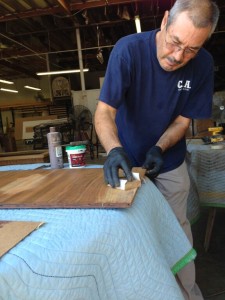 Have you ever contemplated whether you should restore or replace your furniture? If so, Irwin's Furniture Restoration is here to help! Ask yourself these 5 simple questions when considering if restoration is right for you.
1) Does your item have sentimental value? – The number one reason our customers tell us they have decided to restore their older furniture is because of the sentimental attachment they have to it. Those fond memories have been formed over decades and they cannot be replaced or replicated in any way through a newer piece. In our business, we understand that we are restoring more than just a piece of old furniture – we are restoring memories.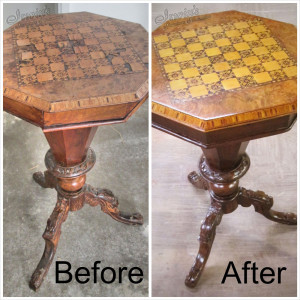 2) Does your item fit your space/ style of your home? – I hear this a lot when discussing a project with a client. Ladies typically like to restore a piece if it is a "good fit" for a particular space in their home. They likely spent a considerable amount of time and effort in locating a piece that looks just right in their space, and they'd rather not repeat that whole process over again. If the item is a chair or sofa, men usually mention that the piece "feels good" and they know they can't replace it with a newer item that will feel right like their existing piece does.
3) Is the piece of furniture built with "Old Time" quality? You've heard it said before, "they sure don't make things like they used to." That's especially true when it comes to furniture. Older furniture will have a well-constructed frame made from select hardwoods, rather than a press-wood construction. In one case, we even opened up a newer chair and found it had a 100% plastic molded frame inside. Older pieces are expected to be assembled by using much more sturdy joinery methods, as opposed to the current pneumatic stapling method. Older pieces integrate heavy gauge steel seat springs rather than the current use of wide elastic bands for seat and back support. Even luxury name brand furniture does not compare to the quality of older pieces. If you like how your older piece looks and how it fits your space, in most cases you will not be able to replace it with a newer item with higher quality.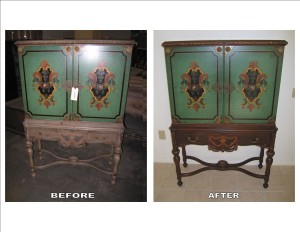 4)  Is it environmentally friendly? – Many consumers today believe it is more environmentally friendly and responsible to restore rather than to replace. There is a huge negative environmental impact in the manufacturing process, consumption of our critical natural resources, and discarding furniture in our landfills. A better mindset today is to reduce, re-use, and RESTORE.
5) Will restoration be more cost effective? In most cases restoration will be more cost effective than replacing an item. Quality furniture may be repaired or restored multiple times throughout its lifespan, maintaining beauty and function for the years to come. At Irwin's Furniture Restoration our professional, trained team will inspect and evaluate your piece of furniture and give you an estimate. Here are three easy ways you can receive your free estimate on your project.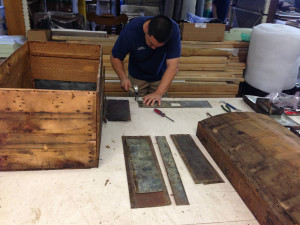 For further information on furniture restoration please call us at (602) 272-3867 or email us at: furniture.irwins@gmail.com