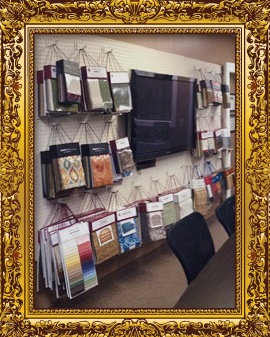 People often ask what type of furniture upholstery we do. My answer is, "if it can fit through our sewing machine, we can do it." We can upholster anything from a decorator pillow to a sectional sofa.
Our technicians each have a minimum of 20 years' experience in this field. This allows them the diverse knowledge and experience needed to custom craft your item into a beautiful showpiece you will be proud of.
We are able to help you with large commercial projects as well. We have completed numerous restaurant, medical office, hotels, schools, and churches in the Phoenix Metroplex.
If you need fabric, you should view our wide display of sample books in our showroom. Our sample books provide you with over 3000 lovely fabrics to choose from. They contain everything from contemporary to the exotic and unusual.
*Showroom by appointment only.
Please enjoy our photo gallery below. Photos updated frequently.